Happy New Year!
30 December 2018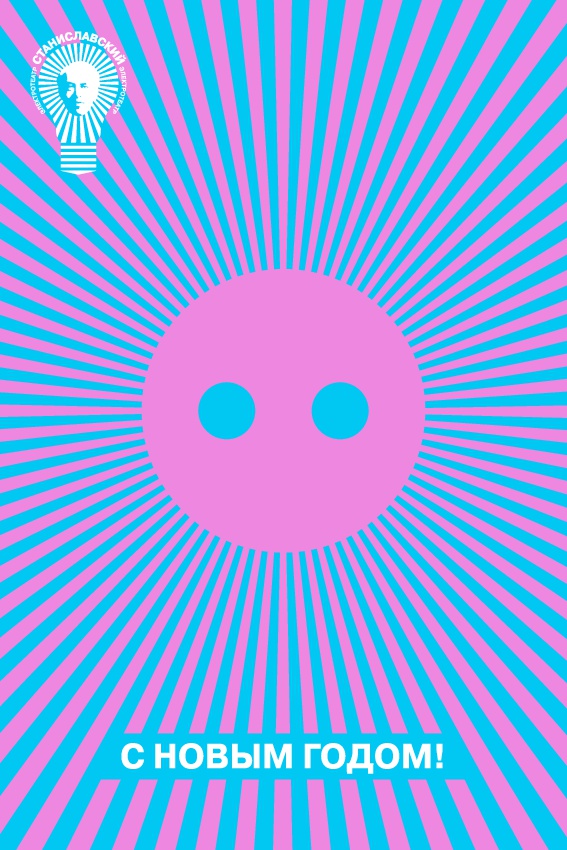 Dear Friends!
The Stanislavsky Electrotheatre wishes all of you a most Happy New Year!
2018 was a busy, complex year for us. And even though theatres live by seasons rather than calendar years, we still look back on the 12 months behind us with pleasure and pride.
First there were our premieres. They included Alexander Belousov's chamber opera Maniozis-2; Boris Yukhananov's grandiose Orphic Games. Punk Macrame (created with the MIR-5 studio and performed during the Territory festival); Alexander Nikitin's debut production Dostoevsky.FM; the first Russian production of Jan Fabre texts by director Klim Kozinsky, I/Fabre; and the incredible Parasomnias by Dmitri Kourliandski and Vera Martynov.
Second, we were able to give new life to three fascinating productions: Alexei Yankovsky's rendition of Klim's An Evil Play; Yelena Morozova's About My Mother and About Me; and The Shining by Philipp Grigoryan. All these works may now be seen on the stages of the Stanislavsky Electrotheatre.
We also mounted several international projects, including Angel of Death by Jan Fabre's Troubleyn company in Belgium for the Territory festival; Witches/Ether staged by Klim Kozinsky for the NET festival; and The Transcription of Error directed by Alexander Chernyshkov, in which seven virtuoso artists from six different countries met on one stage.
We dedicate this work to our spectators, without whom none of our achievements would exist.
And the year of 2019 promises to be no less electric! It will be filled with premieres, festivals, lectures and meetings, as well as concerts and many other journeys and discoveries. We hope our pubic will feel as comfortable, as challenged and as at-home in the Electrotheatre, as it was in 2018. We wish you a Happy 2019! Please join us for great theatre, great opera, and great new artistic ideas!
Share this: