In memory of Elyse Dodgson
25 October 2018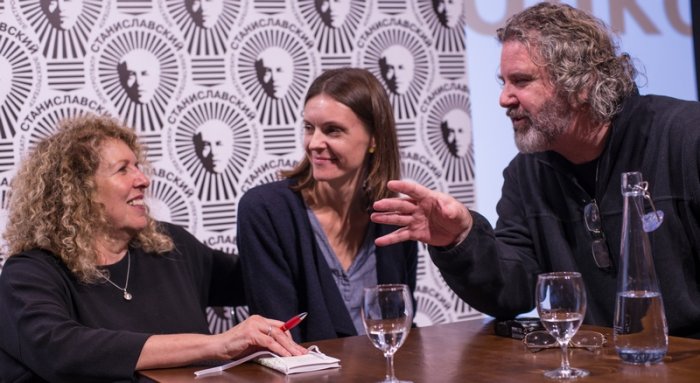 Elyse Dodgson has died. She was the head of the international department of the Royal Court Theater in London, and was one of the most remarkable champions of writers and new writing in the world. Elyse, always full of energy, and blessed with a talent for recognizing emerging talent, worked tirelessly for the benefit of theatre and young authors everywhere. She nurtured young playwrights throughout Europe and beyond, and her work in Russia, in particular, was legendary. She organized seminars, residences, promoted new Russian-language plays in the West and gave crucial, expert advice to writers. Theatre for her was a way to speak about the modern world honestly and openly, never avoiding topics that might be traumatic for some.
Elyse traveled to Moscow numerous times; it was in Moscow that her vision of "new drama" matured and took root, and in 2016 she visited the Stanislavsky Electrotheatre to talk about Sarah Kane, contemporary drama and Royal Court's ongoing strategies. It was a tremendous event, timed to coincide with the premiere of Alexander Zeldovich's production, Psychosis, and it is still remembered with affection and gratitude by all who attended.
Our thoughts and deepest sympathies go out to all of Elyse Dodgson's friends and family wherever they may be in the world.
Share this: